Frank K. Edmondson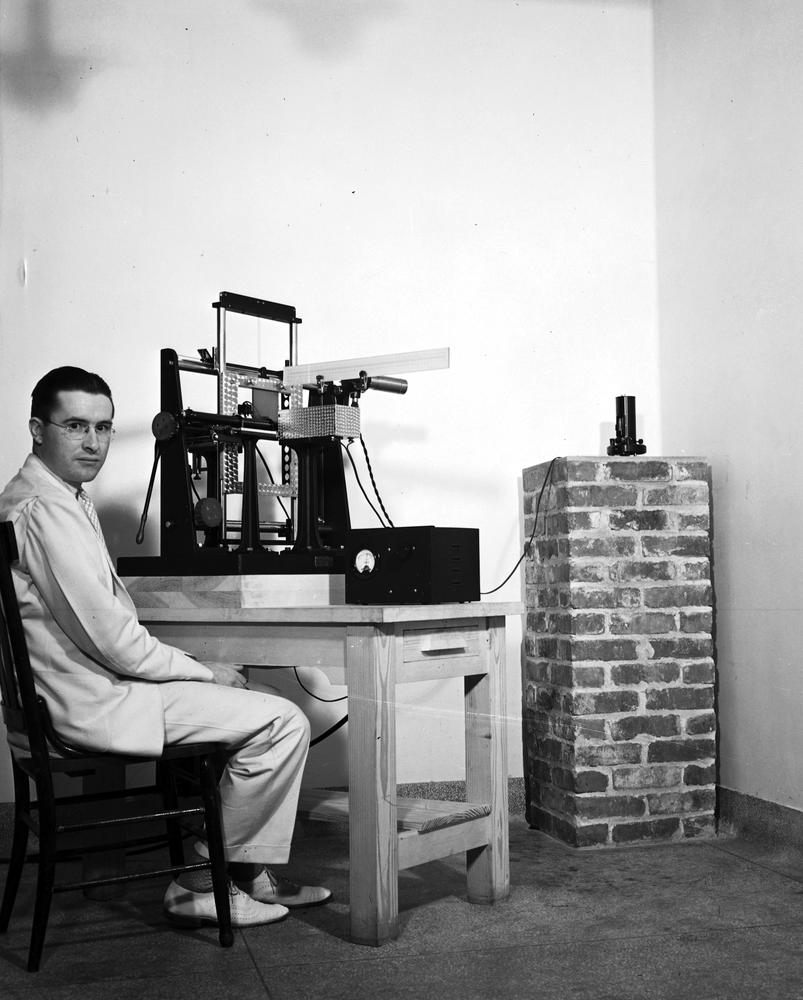 Frank K. Edmondson enrolled as a freshman in the fall semester in 1929. Cogshall recommended that he be appointed Observatory Assistant, and this was approved "beginning with October 15, 1929 at a compensation of five dollars per week." It was increased to $200 for the second semester in the spring of 1931. It was set at $350 for the 1931-32 academic year, and $297.50 for the 1932-33 academic year. This was during the Great Depression.
Edmondson graduated in 1933, and went to work at the Lowell Observatory. In 1934, Edmondson received an M.A. degree from I.U. for a thesis written at the Lowell Observatory: "The Motions of the Globular Clusters and the Galactic Rotation." While at Lowell, Edmondson visited with the Henry Norris Russell family, which spent summers at the Lowell Observatory, Edmondson and Margaret Russell became engaged, and soon married.
Image, Frank & Margaret's Marriage – http://sites.rootsweb.com/~mjolson/Ruspix.htm
Edmondson received his Ph.D. from Harvard in 1937 following graduate studies that began in the summer of 1935. IU President William Lowe Bryan, who had studied mathematics with Daniel Kirkwood, appointed Edmondson Instructor in Astronomy at IU.
When Wilbur Cogshall retired in 1944, Edmondson became the third Director of the Kirkwood Observatory. Edmondson served as Chair of the Department until 1978 and retired from the faculty in 1983 following a distinguished career.
Under Edmondson's leadership, Indiana University was one of the seven founding members of AURA (Association of Universities for Research in Astronomy) in 1957. The other six were California, Chicago, Harvard, Michigan, Ohio State, and Wisconsin. AURA operates NSF's NOIRLab overseeing observatories in Arizona, Hawaii, and Chile, as well as NASA's Space Telescope Science Institute.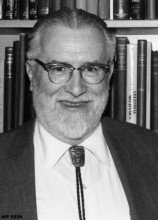 Indiana University Emeritus Professor Frank Kelley Edmondson passed away on December 8, 2008, at Bloomington Hospital, at the age of 96. His wife, his parents and two brothers (W. T. Edmondson and Richard H. Edmondson) pre-deceased him. He is survived by his two children: Margaret Olson (Edward) of Urbana, Illinois, and Frank K. Edmondson Jr. (Vickie) of Seattle, Washington, a sister-in-law (Sally Edmondson of Philadelphia) and by six grandchildren (Mylene Melson, Yvonne Edmondson, Catherine Edmondson, Eric Olson, Jeffrey Olson, Charissa Young). He is also survived by twelve great-grandchildren, three great-great-grandchildren, and by several nieces and nephews.
Edmondson also oversaw the growth of the IU astronomy program during his decades of service as chair, including hiring:
James Cuffey (1938), https://baas.aas.org/pub/james-cuffey-1911-1999/release/1

 Lawrence Aller (1945), https://baas.aas.org/pub/lawrence-hugh-aller-1913-2003/release/1

Carl August Bauer (1945), https://baas.aas.org/pub/2020i0312/release/1

John Irwin (1948), https://aasjournals.github.io/aas-obits-mirror/john-henry-barrows-irwin-1909-1997.html

Marshall Wrubel (1950), https://honorsandawards.iu.edu/awards/honoree/1591.html

Robert Kraft (1956), https://aasjournals.github.io/aas-obits-mirror/robert-p-kraft-1927-2015.html

Benjamin Peery (1959), https://baas.aas.org/pub/benjamin-franklin-peery-1922-2010/release/1

Hollis Johnson (1963), https://aasjournals.github.io/aas-obits-mirror/hollis-johnson-1928-2019.html

Martin Burkhead (1964), https://www.researchgate.net/profile/Martin-Burkhead

Robert d'Escourt Atkinson (1964), https://ras.ac.uk/obituaries/Robert_d_Escourt/Atkinson

Kent Honeycutt (1968) Link to Directory Profile

Louis Pataki (1970)

Barry Schlesinger (1970)

Richard Durisen (1976), Link to Directory Profile

Stuart Mufson (1977), Link to Directory Profile

H. John Wood (1978) (passed in 2014)