Dr. Goethe Link and his observatory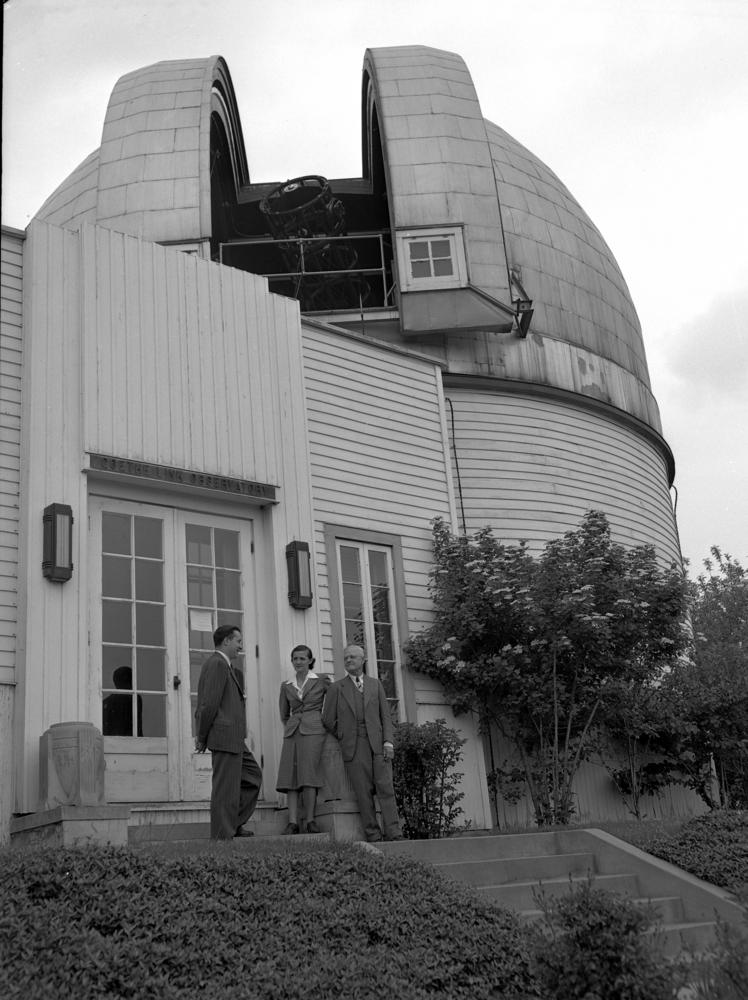 Unbeknown to members of the Astronomy Department at Indiana University, only 30 miles away, a major astronomical observatory was erected and used by Dr. Goethe Stone Link. Dr. Link was a well-known Indianapolis surgeon, who continued to practice until he was well into his 80's. He was also an unusual amateur astronomer and a pioneering aeronaut who won the National Balloon Race in 1909!
Goethe Link was born in Pike County, Indiana on 20 May 1879 to Dr. William Hall Link and Phoebe Elizabeth Stone Link. He attended Wabash College for two years and then transferred to Indiana University, and there he received an M.D. degree in 1902. Practicing medicine in Indianapolis, he specialized in operations for goiter and thyroid. He is said (Wikipedia) to have performed more than 20,000 thyroid operations. He is also credited with the development of new instruments and techniques in this field. He was one of the founders of the Indiana University Medical School.
In about 1939 Dr. Goethe Link built a 36-inch telescope and a large dome in a wooded area south of Indianapolis, near Brooklyn, Indiana. There Link observed for his own pleasure and held open houses for the public as well. In 1948 he donated the observatory and land to the Astronomy Department of Indiana University, and it was thereafter officially known as the Goethe Link Observatory. It was used for serious astronomical research until the mid-1980's when increasing sky brightness from the suburbs of Indianapolis compromised the value of most research-level observations. It is now used primarily by the Indiana Astronomical Society, to which Dr. Link earlier belonged.
Dr. Goethe Link died 31 December 1980, just short of his 102nd birthday. By any standard, Dr. Link was a most remarkable man, and we gratefully acknowledge his many contributions to medicine, astronomy, and the community.