Daniel Kirkwood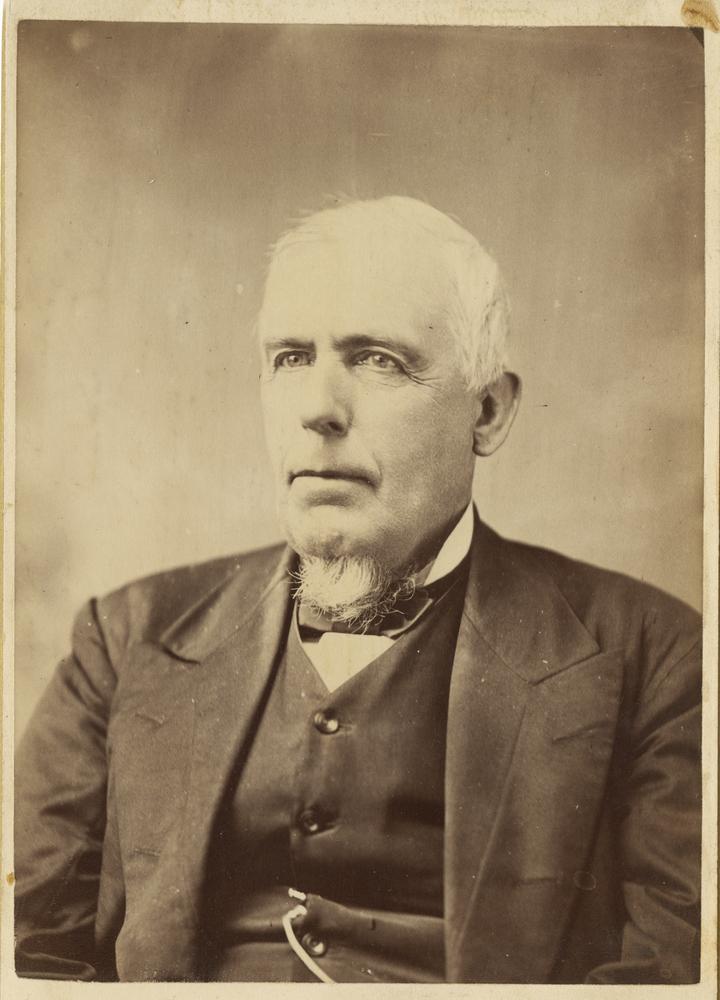 The eminent American astronomer Daniel Kirkwood came to Indiana University as a Professor of Mathematics in 1856 after studying at several colleges. Kirkwood was born on a farm in Hartford County, Maryland in 1814. His interests ran strongly to mathematics.
Astronomy at that time was considered a branch of mathematics as it was concerned mainly with planetary orbits. Kirkwood studied the orbits of asteroids. As new asteroids were found, Kirkwood noticed certain gaps in the distribution of their distances from the Sun. He correctly explained that Jupiter caused these by pulling asteroids away from those orbits. These gaps have since been called the Kirkwood Gaps. Kirkwood also showed that divisions in the rings of Saturn could be attributed to the influence of satellites of Saturn. He further demonstrated that meteor showers were the result of earth's passing through the debris of old comets. Through these discoveries, Kirkwood became world famous -- arguably the first faculty member of Indiana University to achieve international recognition.
Kirkwood taught two future IU presidents, Joseph Swain and William Lowe Bryan, in his Analytic Geometry class in the fall term in 1880.
Kirkwood retired from Indiana University in 1886 and moved to California where, perhaps surprisingly, he was hired, age 77, as professor at Stanford University in 1891. After his death there in 1895, his body was returned to Bloomington, where he was buried in the Rose Hill cemetery west of town.
Kirkwood's fame continues as his name has been given to a variety of astronomical and community objects. These include a crater on the far side of the moon, an asteroid (#1578 Kirkwood), Kirkwood Hall and the Kirkwood Observatory on the campus of Indiana University, and, of course, Kirkwood Avenue in Bloomington.