This summer the Astronomy Department has inaugurated a new undergraduate research program, thanks to a generous gift from Russ and Marcia Palma.  The Alice Palma Undergraduate Research Program is hosting five IU undergraduate students for the summer.  Students work with research mentors, including faculty, postdocs, and graduate students, to carry out individual research projects.  Three students are conducting research on exoplanets, particularly looking at the architectures of planetary systems, including orbital obliquities and companion planets.  Two students will focus on research in stellar astrophysics, working on spectroscopy of M dwarfs and on giant stars in old open clusters.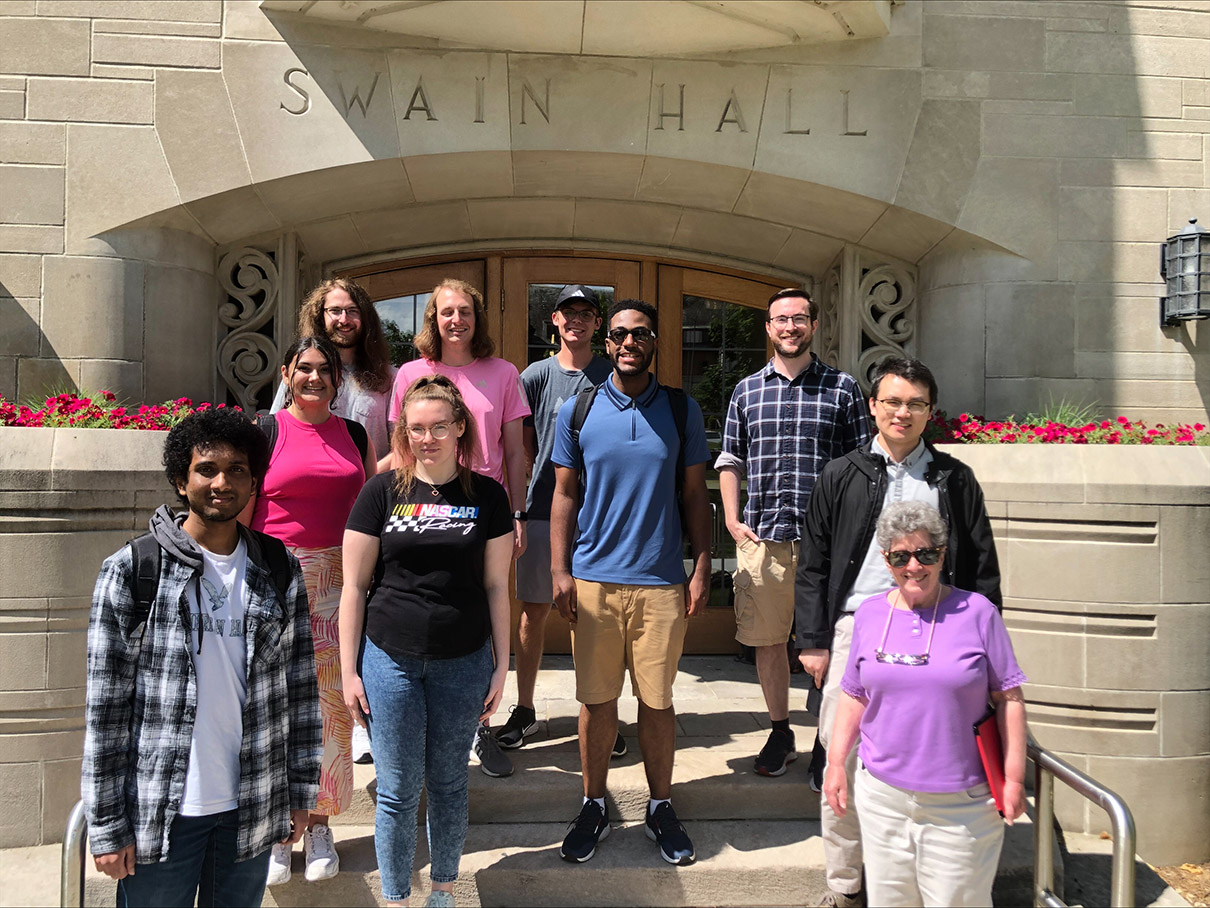 Alice Palma Students and Mentors from Left to Right: Arnob Rasul, Izzy Flores, Robert Howard, Heather Samonski, Kyle Hixenbaugh, Jace Rusznak, Isaac da Silva, Zack Maas, Xian-Yu Wang, Caty Pilachowski
Undergraduate research is supported by three additional gifts to the Department, the Edward C. McCreery Undergraduate Travel Award, the Leonard Family Undergraduate Astronomy Activities fund, and the William J. Delany Undergraduate Travel Fund.  Together these four funds support undergraduate stipends, research facilities, travel, and activities that enrich our students' experience and support their research activities.  Each adds a critical piece that enables our program to be realized.  We are so grateful to all of our donors who support our undergraduate students and their love of astronomy.